Bright colored sketches and ballpoint pen doodles,
A circle in purple and Vietnamese noodles,
The sweet melody when my Instagram bings ...
These are a few of my favorite things.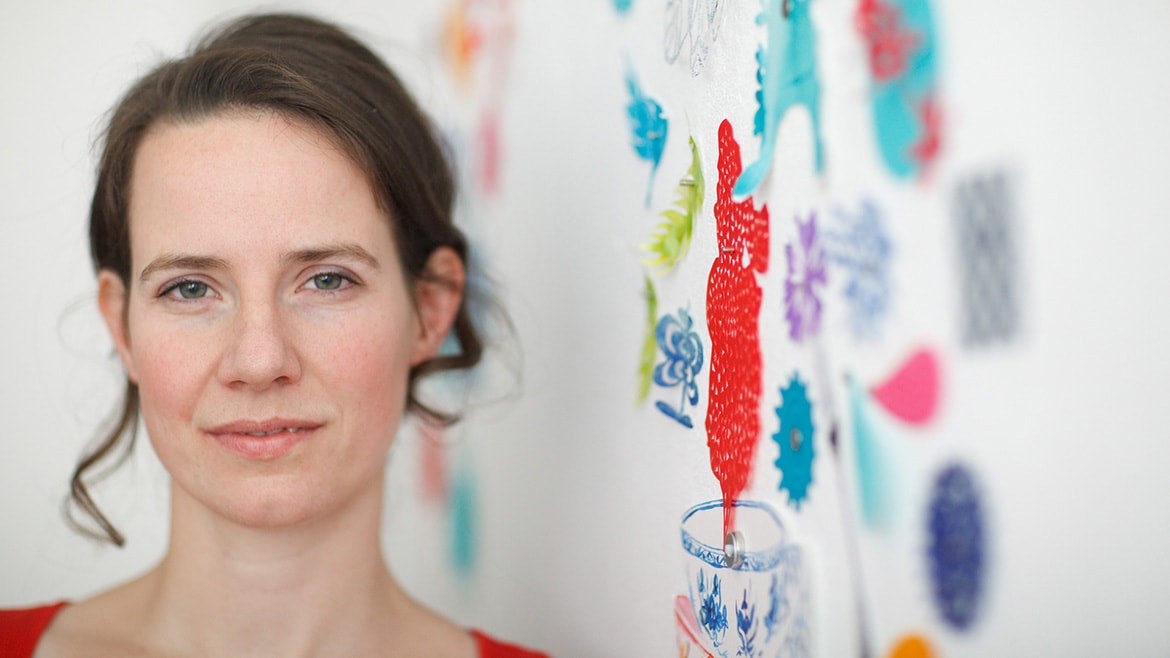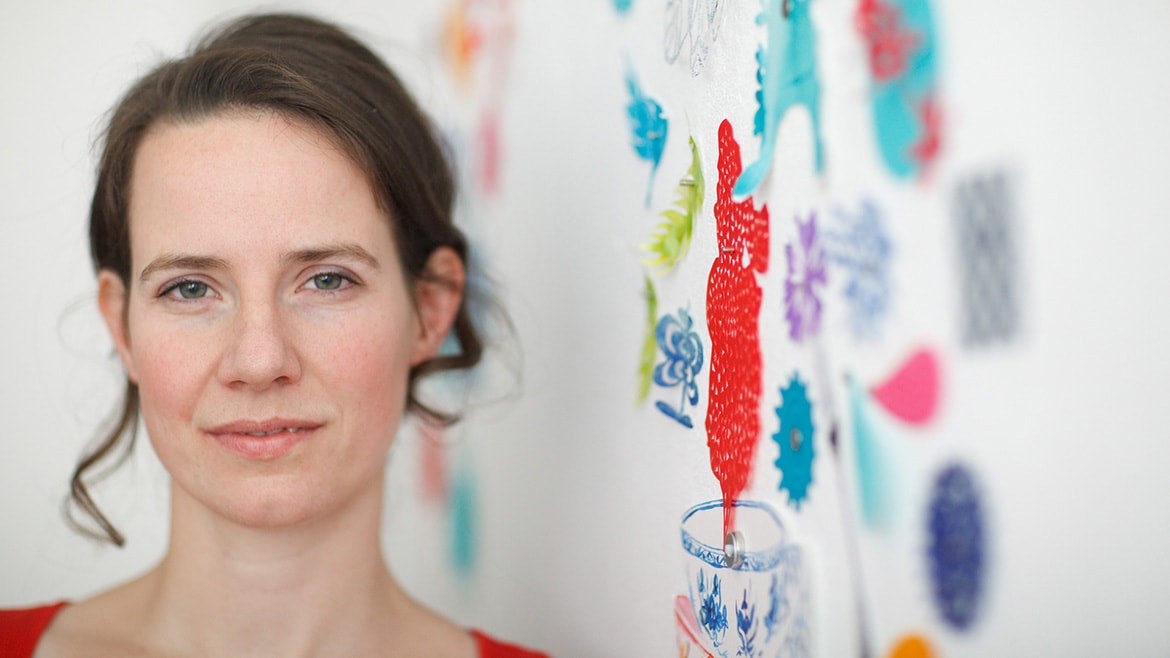 Hello, I am Gisela Goppel. I am an illustrator currently living in Regensburg, Germany. I studied textile design at the University of Arts in Berlin and illustration in Barcelona. I have two children and when I am not drawing I love being outside with my family exploring wild nature.
As a child, I spent a lot of time with my sister at my grandparent's house. We would sit at the wooden dinner table and draw the whole day only getting up to go to our grandfather's study for more paper. As a man who had lived through the war, he was economical and handed us a single sheet of paper every time we asked. Never more. While my sister spent long hours refining one drawing, coloring neatly, I was drawing quickly – always trying out something new. My sister had to bother Grandfather only twice or three times a day, whereas I reluctantly intruded his workspace every fifteen minutes, enduring his look that seemed to say "how can one be so lavish after all" ...
Nonetheless, I haven't changed. I still produce big piles of paper waste while working – compiling them into files with dozens of layers later on. This approach is less foresightful than my sister's (who by the way is a successful children's book illustrator today). But it is my way of illustrating: Staying open to the spontaneous occurrences that unfold during the process of working with haptic materials. Trusting the gut as well as the head. Letting the work shape itself through try and error.
A drawing my sister, a friend and I made together in 1988
A well-written text, an interesting subject, an inspiring collaboration get me all excited about a project. In my illustrations, I look to create an independent contribution that speaks for itself. In order to visualize a feeling, to create an atmosphere or to render an identity I attempt to find the right balance between abstract and narrative elements. And finally, the right amount of color adds the element of fun.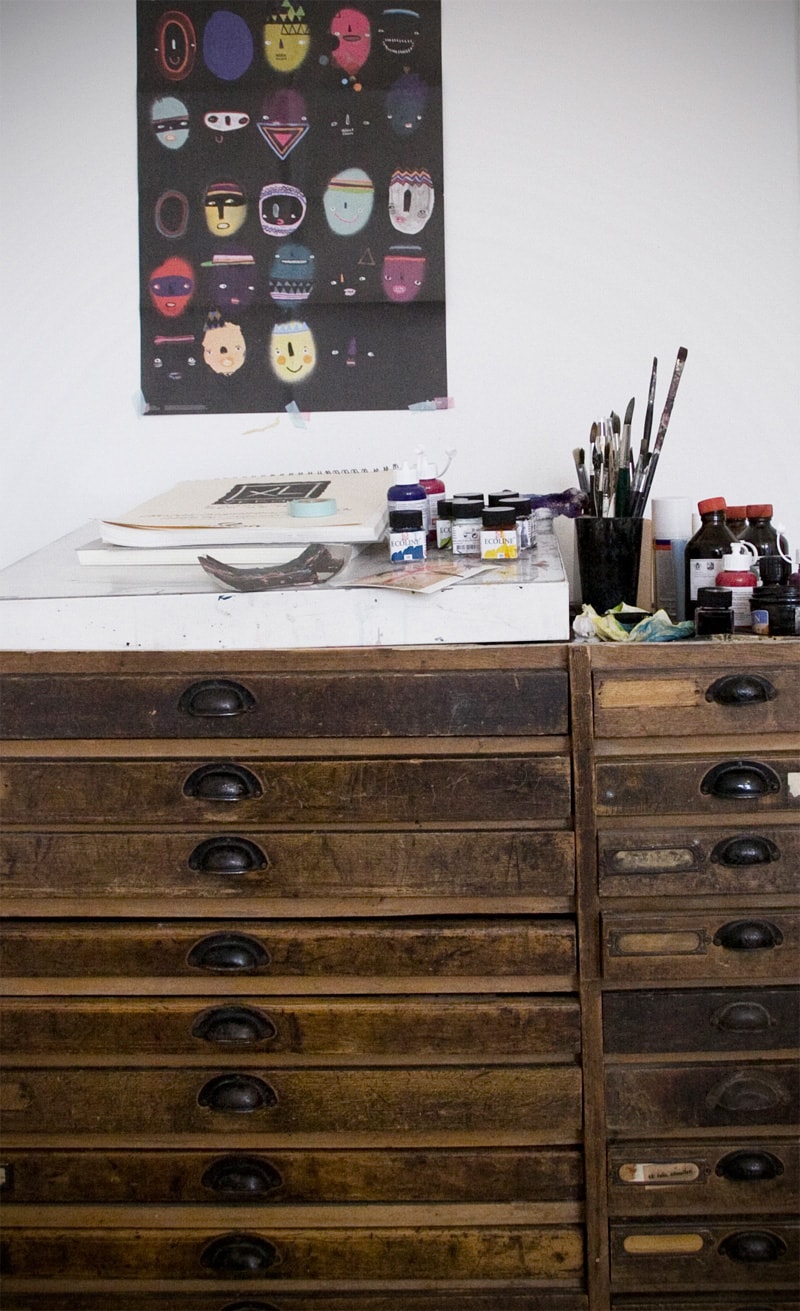 FAZ, Der Spiegel, Monopol, Brigitte,
J'N'C, SZ Magazin, The Telegraph, Elle,
Glamour, Focus, Neue Zürcher Zeitung,
ADAC Magazin, Petra
DuMont, S. Fischer Verlag,
Penguin Books, Rowohlt,
Jacoby & Stuart
Camper, Biotherm, Weleda, Mykita,
Triumph, Desigual, Ford, O2